Crane and Truck Services
ENGINEERING SERVICES
All trucks and trailers fully 3D modeled to insure accuracy and reduce weight
Finite Element Analysis and prototype testing to optimize rack designs
Removable racks and baskets to facilitate loading and unloading
Complete weight calculations to insure conformance with Federal Bridge Law
Custom load-outs from your iron list – designed for your application
Custom BOP/Riser trailers with removable BOP racks – designed specifically for your brand and size BOP.
BOP Racks double as test fixture when coupled with our BOP Test and Torque Wrench Dual Media System
Customers have direct access to Engineering Dept.
Crane Services
There is no job too big or too small for our service team. Whether it's an annual inspection or a rebuild, we've got you covered. Our professional service teams at CraneWorks thoroughly inspect all equipment to ensure you are getting nothing but the best. In order to minimize downtime caused by vehicle or crane failures, we put all equipment through a comprehensive inspection. The extra effort we put forth on this end means less down time and greater profits on your end.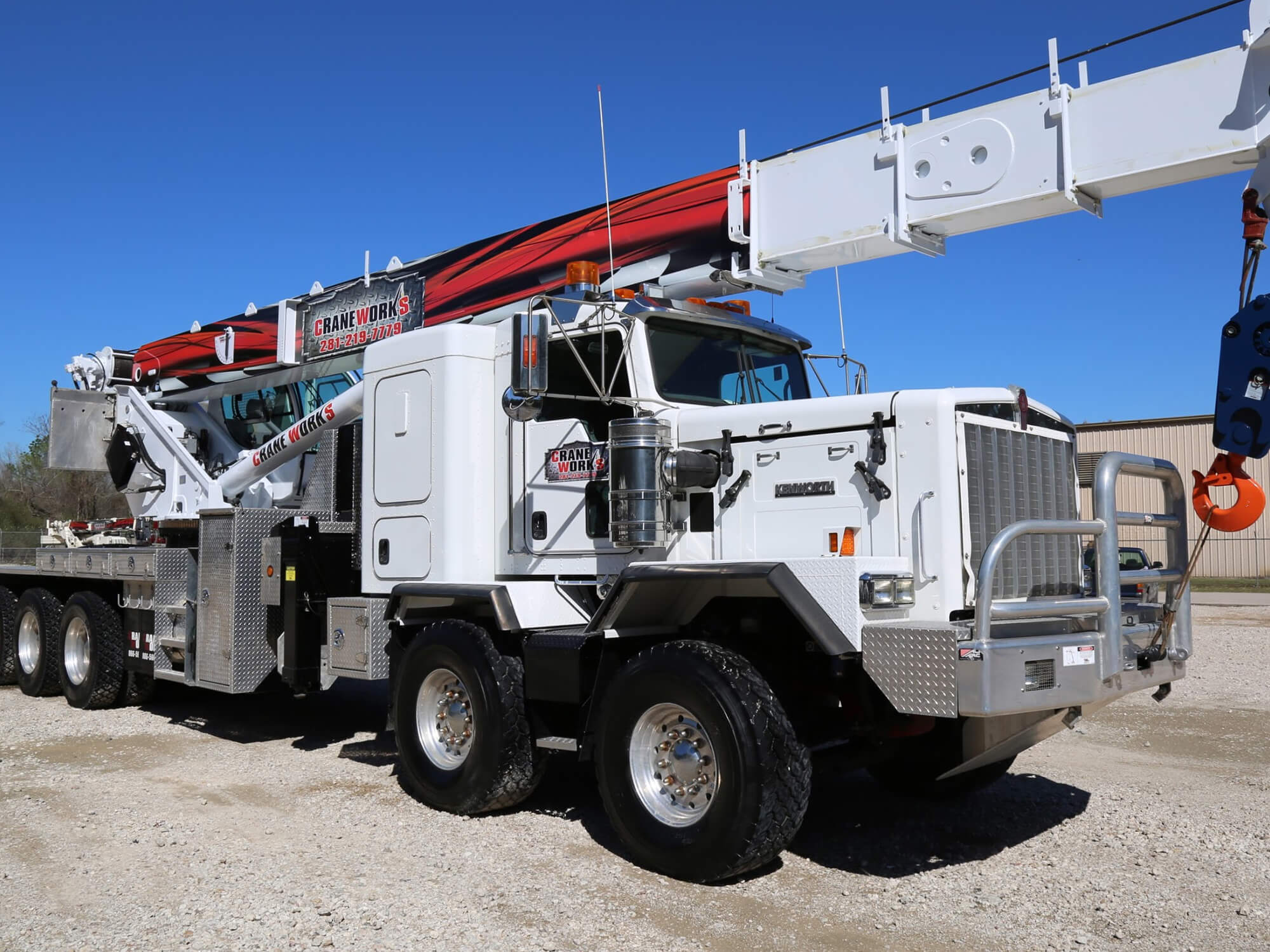 Crane & Equipment Repair
Hydraulic Repair & Hoses
PTO's Pumps, Cylinders
Crane Mounting & Installs
OSHA Inspections
Crane Certification
Emergency Field Repair
Articulating & Telescopic Cranes
Rough Terrain & All Terrain Cranes
Aerial & Bucket Booms and Digger Derricks
Truck & Trailer Repair:
DOT Inspections
Diesel Emissions
Engine Oil/Filter Service
Electrical
Brakes, Suspensions, & Steering
Engine Rebuilds
Refurbs and Ground-Up Rebuilds
We will get your unit back into fighting shape if it's been damaged in an accident, totaled by an insurance company, or if it's just tired and ready for some tender love and care.
Before
After
Click here to Request a Quote
or call us today at 866-461-9445 to inquire about a quote from CraneWorks.