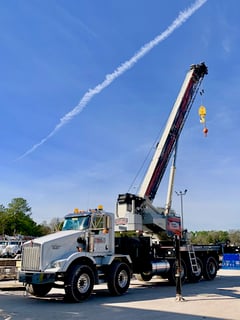 Boom trucks from National Crane are now available for rent from CraneWorks. This agreement marks a reunion between CraneWorks and Manitowoc (National's parent company), who last did business together more than 15 years ago. Several 60 ton National boom trucks join the rental fleet immediately, with deliveries of numerous 45 and 55 ton boom trucks starting this month.
Under the terms of the deal, CraneWorks will add a record number of new Nationals to its rental fleet, including the following recently-released models:
NBT60L (60 ton capacity, 151 foot boom)
NBT55L (55 ton capacity, 151 foot boom)
NBT45-142 (45 ton capacity, 142 foot boom)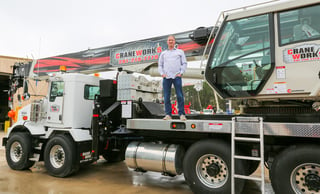 These Nationals join one of the most modern fleets in the industry, which boasts a wide variety of equipment including hundreds of boom trucks, wallboard cranes, knuckle booms, rough terrains, truck cranes, crawlers, service trucks, aerial lifts, digger derricks, oilfield equipment, and hi-rail roto-dumps.
According to CraneWorks CEO Keith Ayers, "The addition of the National Crane product line will continue to add value for our customer base. The new L series from National gives our fleet some of the best capacities and reaches in the boom truck space. CraneWorks will continue to make substantial investment into expanding our fleet, and we look forward to expanding our relationship with National Crane."