Continued expansion in these areas leads to growth of the company's team
CraneWorks recently named new employees to its leadership team. Paul Hecker joins the company as Product Manager – Service Vehicles and Gene Johnston is the new Director of Parts & Service.
According to Keith Ayers, CEO of CraneWorks, "First and foremost, we're excited about bringing Paul and Gene into the fold because they're all industry leaders. But we're also excited because these hires are a sign of the company's growth.
"All CraneWorks locations are becoming market leaders in service and maintenance, so we're ready for Gene Johnston to help take us to the next level. And now that we have agreements in place with Auto Crane and IMT, our service truck business has exploded in both sales and rentals, leading us to bring Paul Hecker on board. All we've done as a company over the past several years is grow, so it's a great time to be here."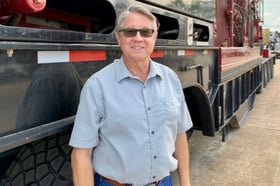 As the inventor of the IMT Dominator crane body's patented design, Paul Hecker (Product Manager – Service Vehicles) has unmatched knowledge of the market. With 36 years of industry experience including stints at IMT, SWP, and Palfinger, Paul immediately slots in as CraneWorks' secret weapon when it comes to mechanics trucks, lube trucks, and small articulated cranes. "I chose to join CraneWorks because I see so much potential here. Between my experience and our sales team's dedication to their customers, we can grow our service truck business tenfold."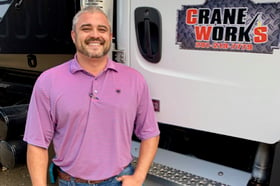 Director of Parts & Service Gene Johnston held a service director role for ten years at the largest crane rental company in the US before making the jump to CraneWorks. Gene adds, "My family has been in the crane business since before I was born, and I grew up as a grease monkey for a crane shop during the summers. Between our tenured employees and the exceptional talent we're recruiting, I believe we can make CraneWorks the premier crane company in North America and our customers' first call for service and maintenance."